Our Residence, located on Penetanguishene Road, has been providing care and support to the community since 2010, assisting people who are dying to live with dignity and comfort in a place that feels like home. Our residence is open 24 hours a day, seven days a week with free parking.
For current updates with our residence due to COVID-19, click here.
In 2019, our Community Support location opened on Bell Farm Road, around the corner from our Residence. This space allows our Social Work and volunteer teams to provide social, emotional and spiritual support to those who are dying, their families, and the bereaved.
These services are offered through peer-support and group programming.
This location is open Monday – Friday, 9:00 a.m. – 5:00 p.m. with free parking
For further information, please call the office: 705-725-1140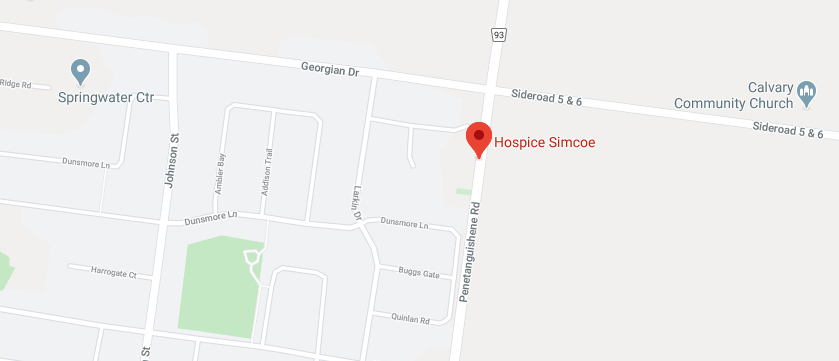 To connect with one of our team members, please fill in your information below and select the appropriate staff person you wish to speak with. Thank you for reaching out. We look forward to getting in touch with you.