The 10 bed residence at Hospice Simcoe gives people who are living with a palliative diagnosis the opportunity to live with dignity and comfort in a place that feels like home. We are able to provide 24 hour nursing care including pain and symptom management, social, psychological, spiritual and practical support. We also support family members with their bereavement needs. Our average length of stay is about 12 days, however it can be as brief as a few hours or as long as a few months.
For all updates and information about how we are adapting to COVID-19 please click here.
READ OUR WELCOME BOOKLET
WATCH OUR VIRTUAL TOUR
WHAT YOU NEED TO BRING PAMPHLET
PROGRAMS & SERVICES PAMPHLET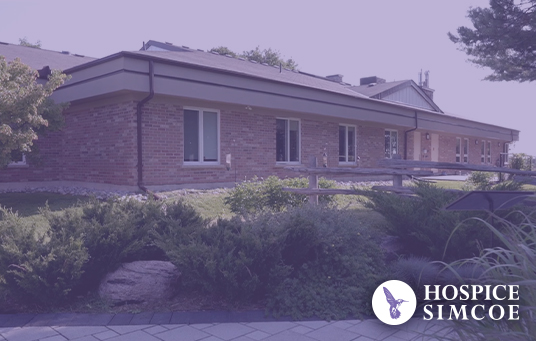 Spiritual care is about supporting you and your loved ones with those aspects of life that matter most. Spiritual care can be offered in a variety of ways: talking about meaning in life, family, faith, beliefs; receiving emotional, psycho-social, and grief support; engaging in music, art, legacy projects, nature; and through sacred rituals and support of faith traditions. At Hospice Simcoe, we work as a team of staff and volunteers to provide such support in a caring, creative, and compassionate environment. We also work with community partners and have a list of providers from different faith traditions. Please speak to our Spiritual Care Coordinator or our clinical team and volunteers for more information.
At any time, please contact our Residential Care Manager, Tammy Pollard. Please provide your information below so Tammy can connect with you. If you need to speak with Tammy by phone, please call 705-722-5995 ext. 326.